INTRODUCTION
I met Greg on a sweltering September day in 2014. Outwardly, Greg was disheveled — living outside under the overpass in our neighborhood, lost in shame, feeling quite hopeless. Yet in spite of his outward pain, it was clear something new was forming deep inside of him.
As Greg and I grew in friendship, this new life I sensed began to surface. While drugs chased him in the physical, a greater unseen force seemed at work. Greg had told me decidedly that first day we met that if he were to get clean from drugs, he would do it on his own. I didn't believe it was possible.
I was wrong.
Greg's life has changed radically, and we had the privilege of documenting his transformation earlier this year in partnership with award-winning photojournalist Christena Dowsett.
THIS IS HIS STORY:
This last time, this last relapse, I thought that was it. I thought I would die up under that bridge. But then I thought, I refuse to go out like that. I just didn't want my people to find me dead up under the bridge, getting high.
- Greg Crawford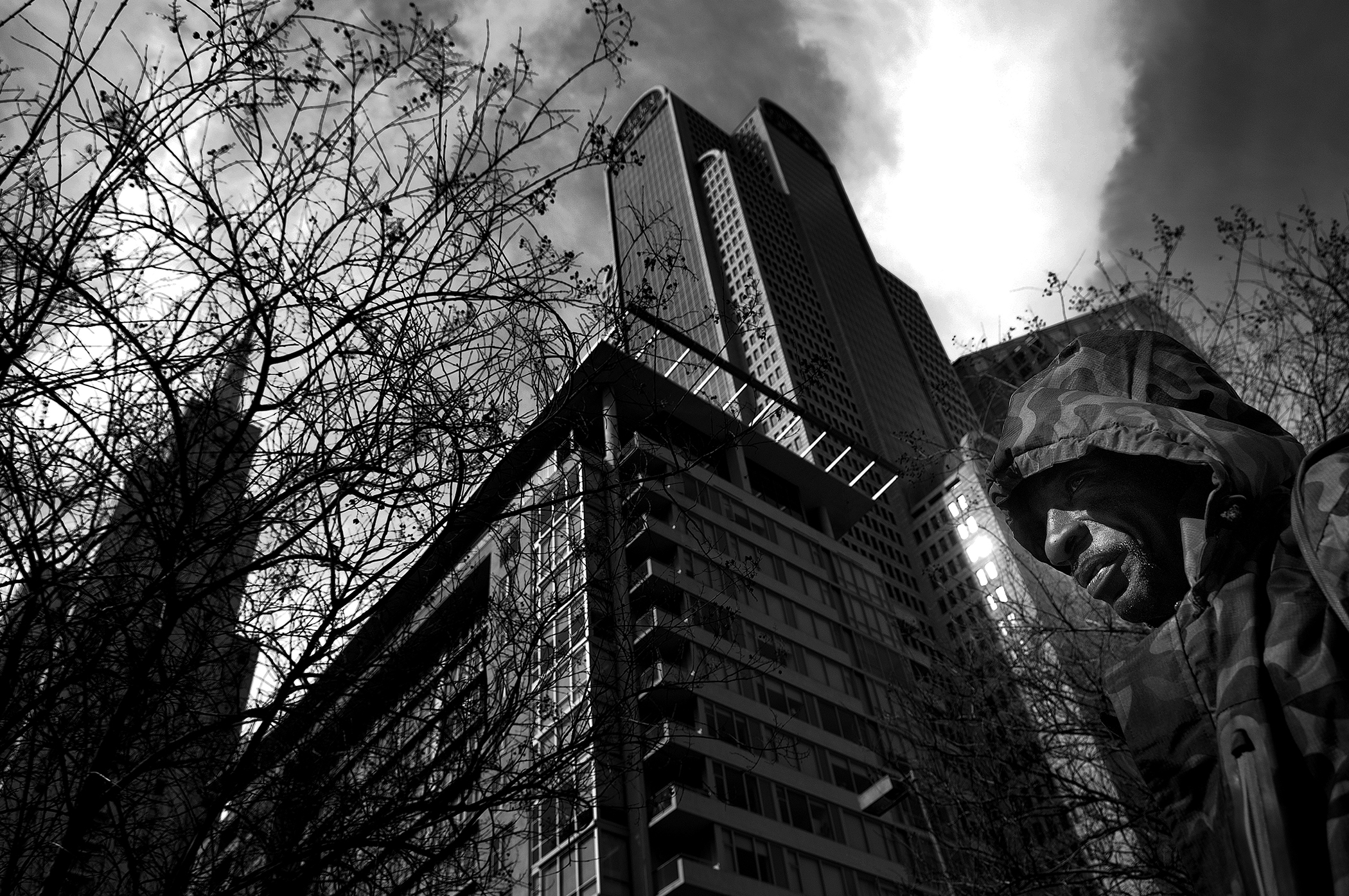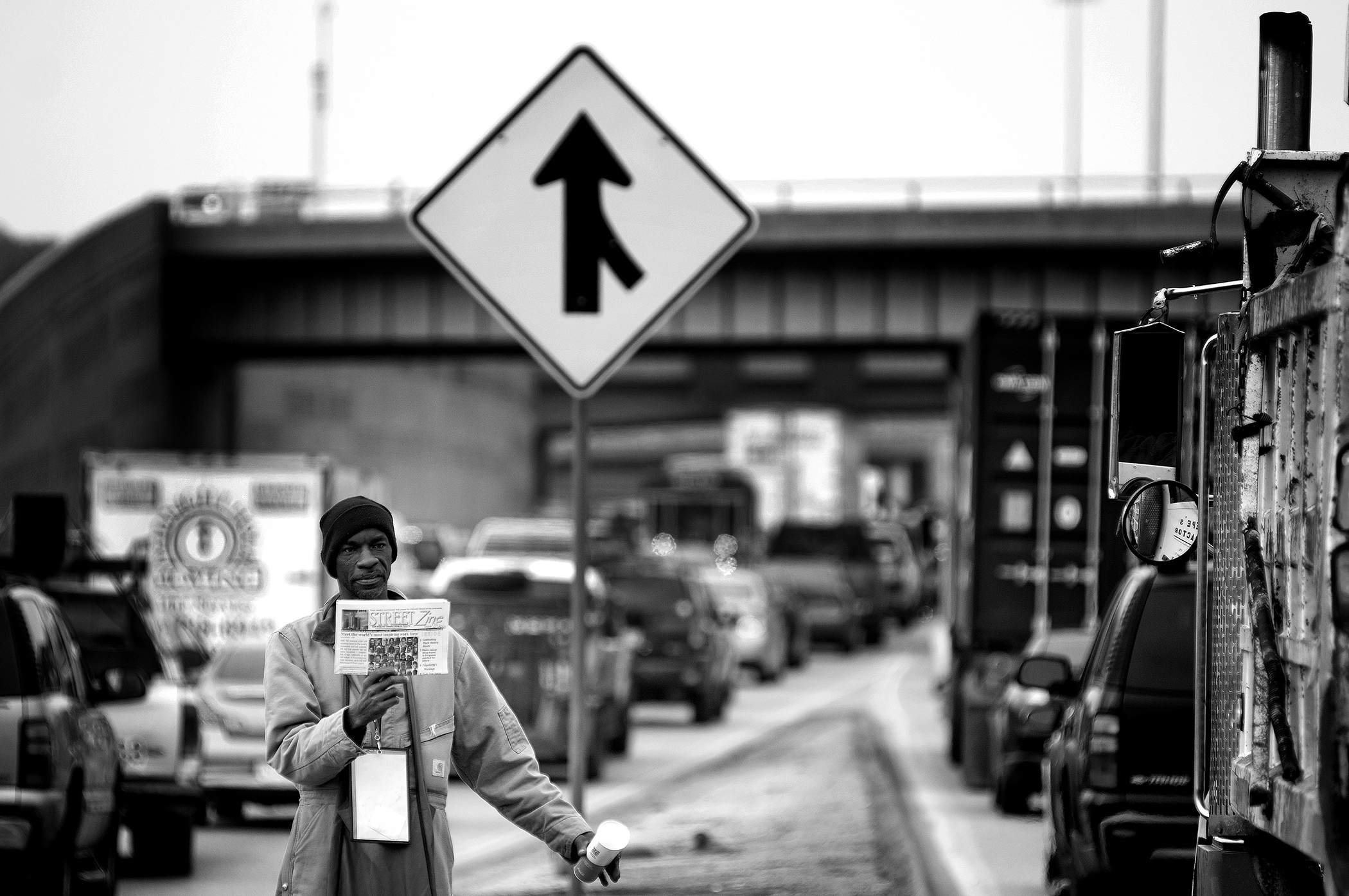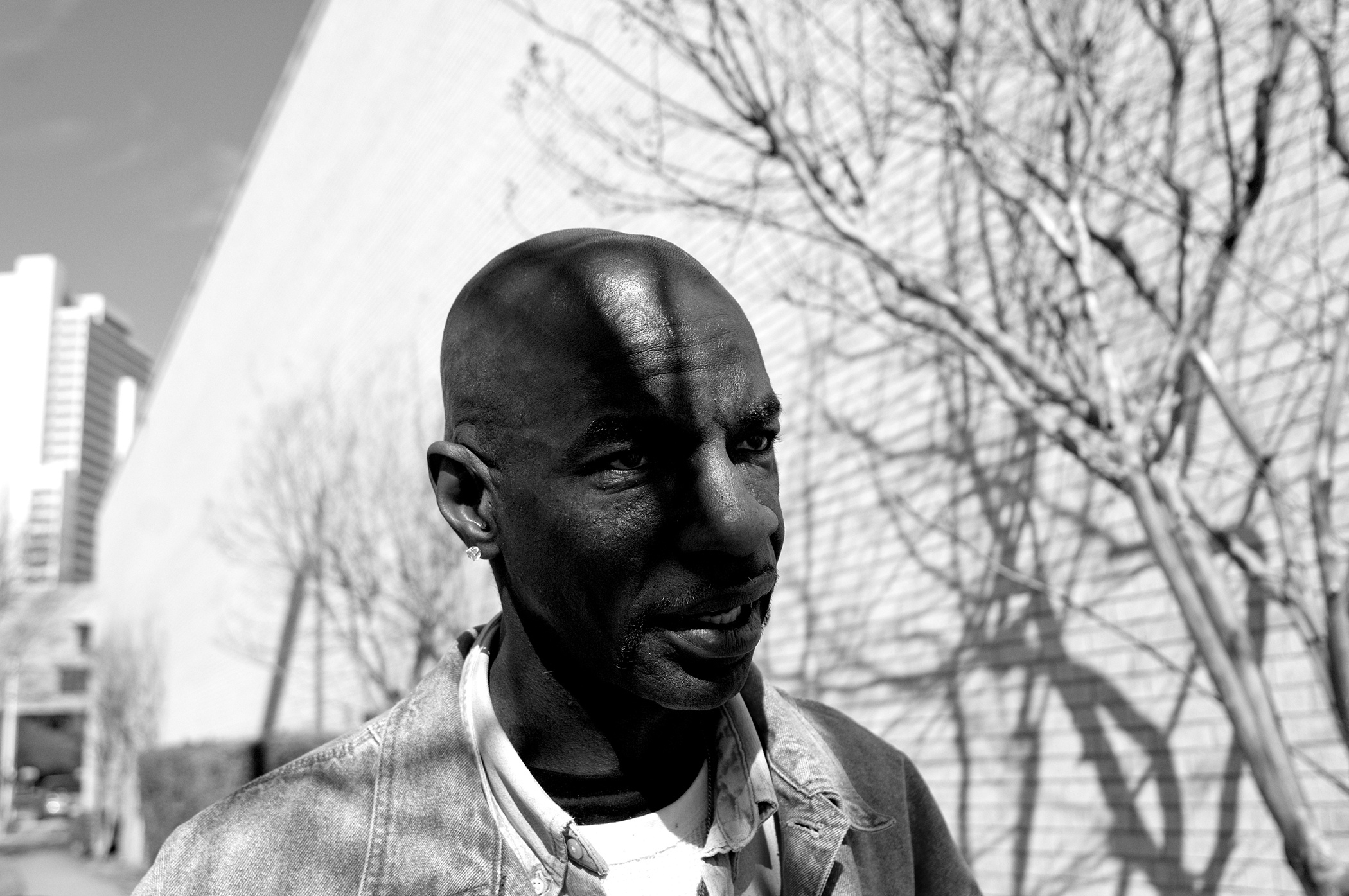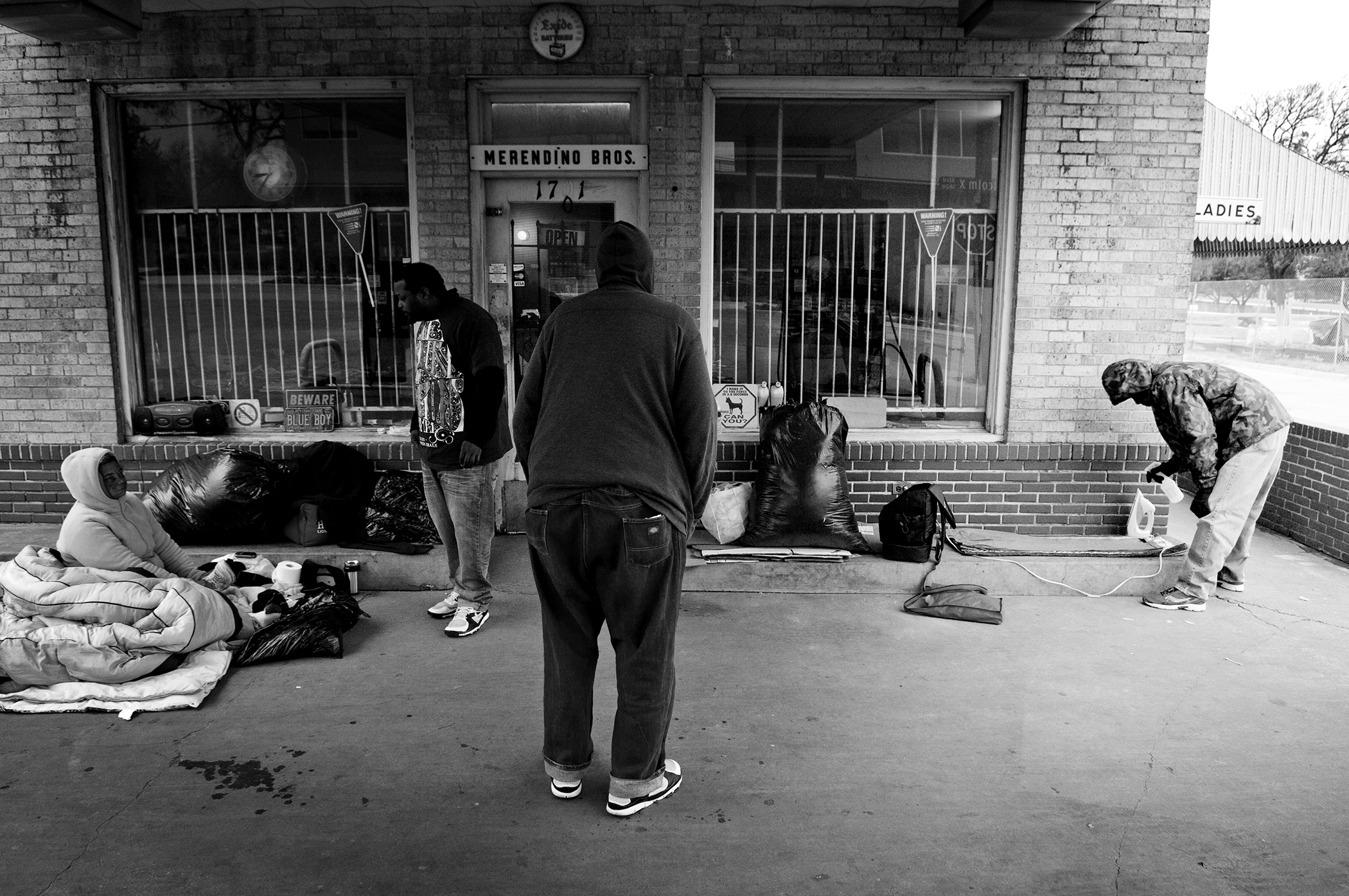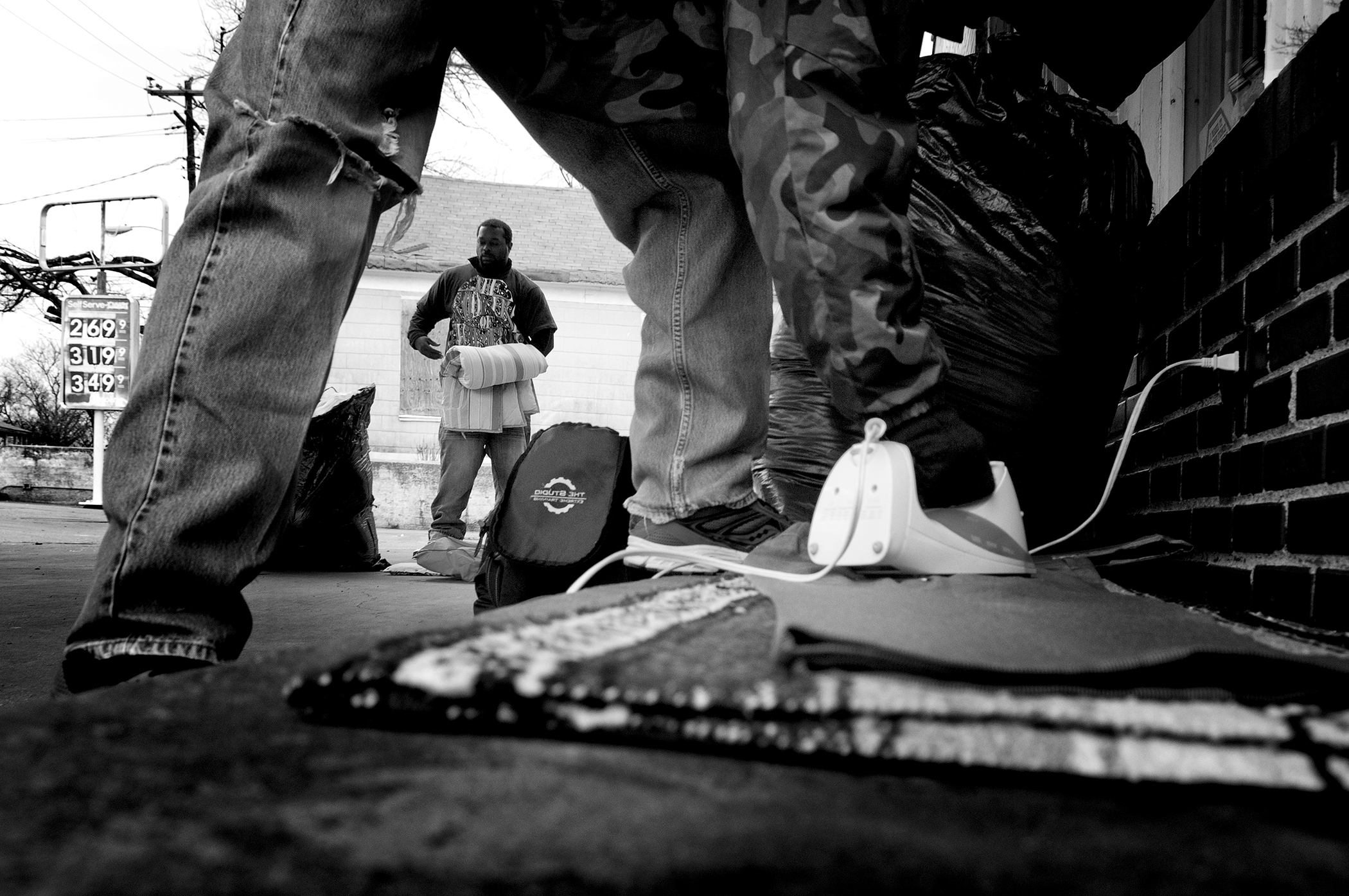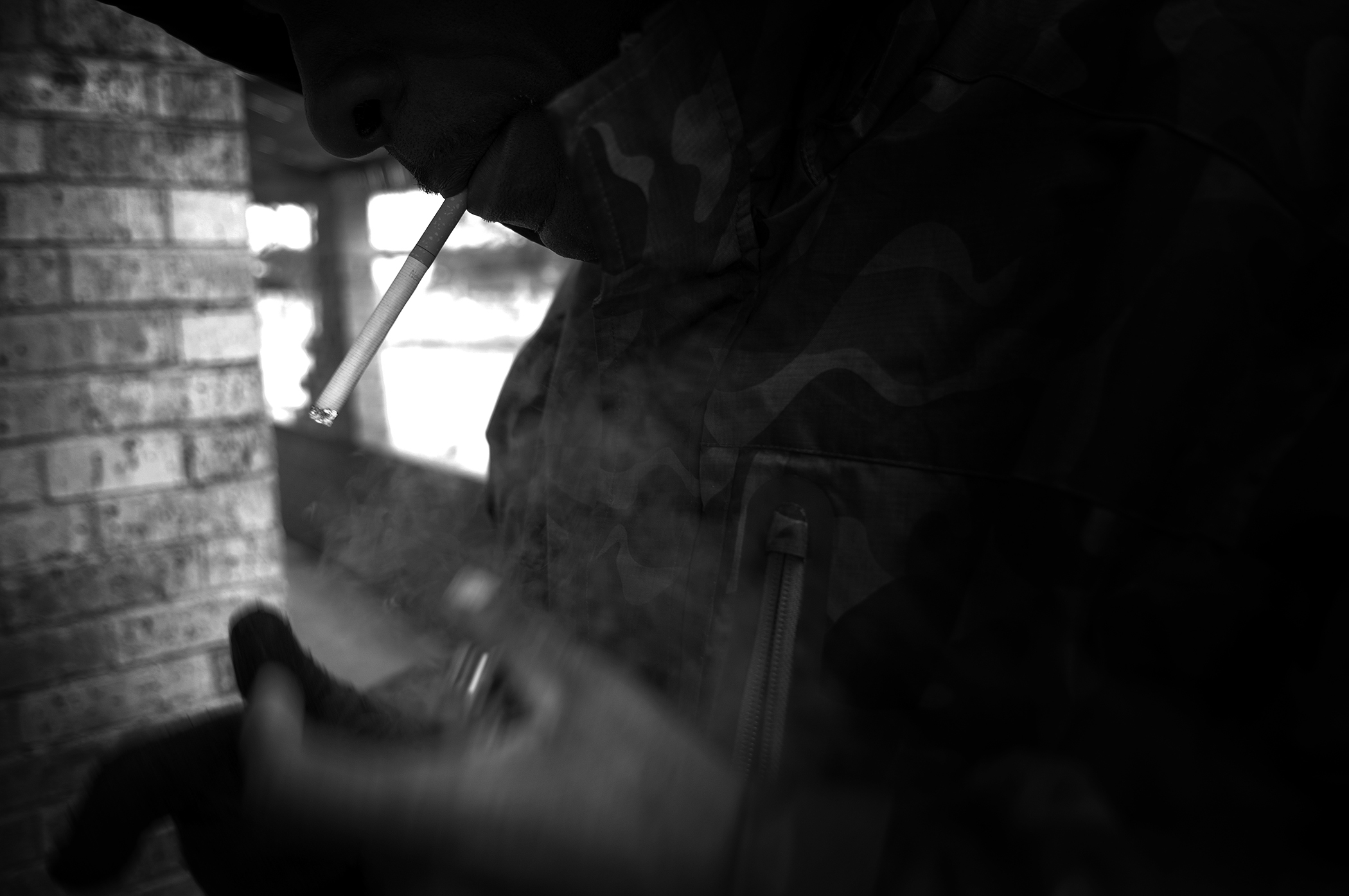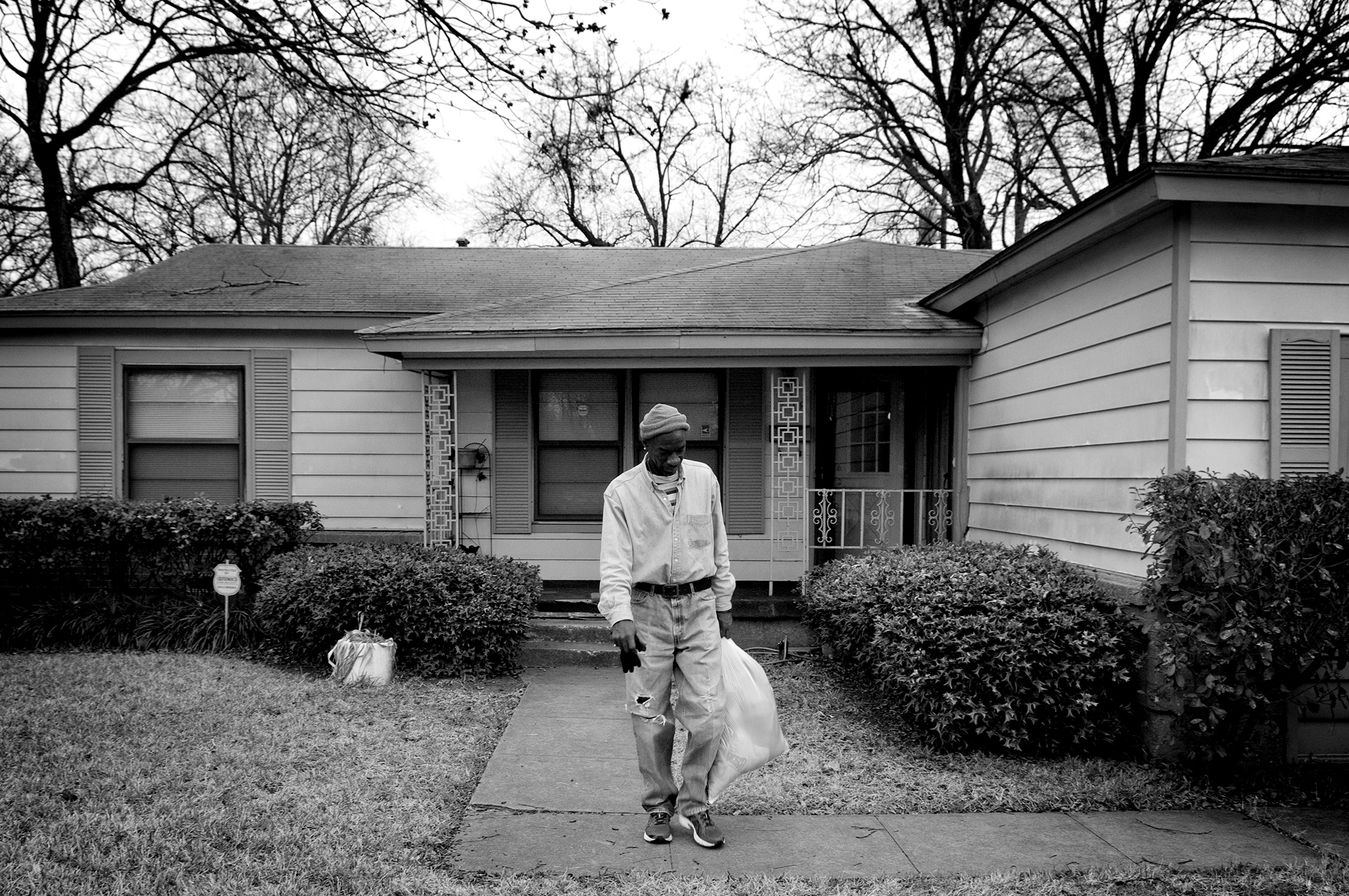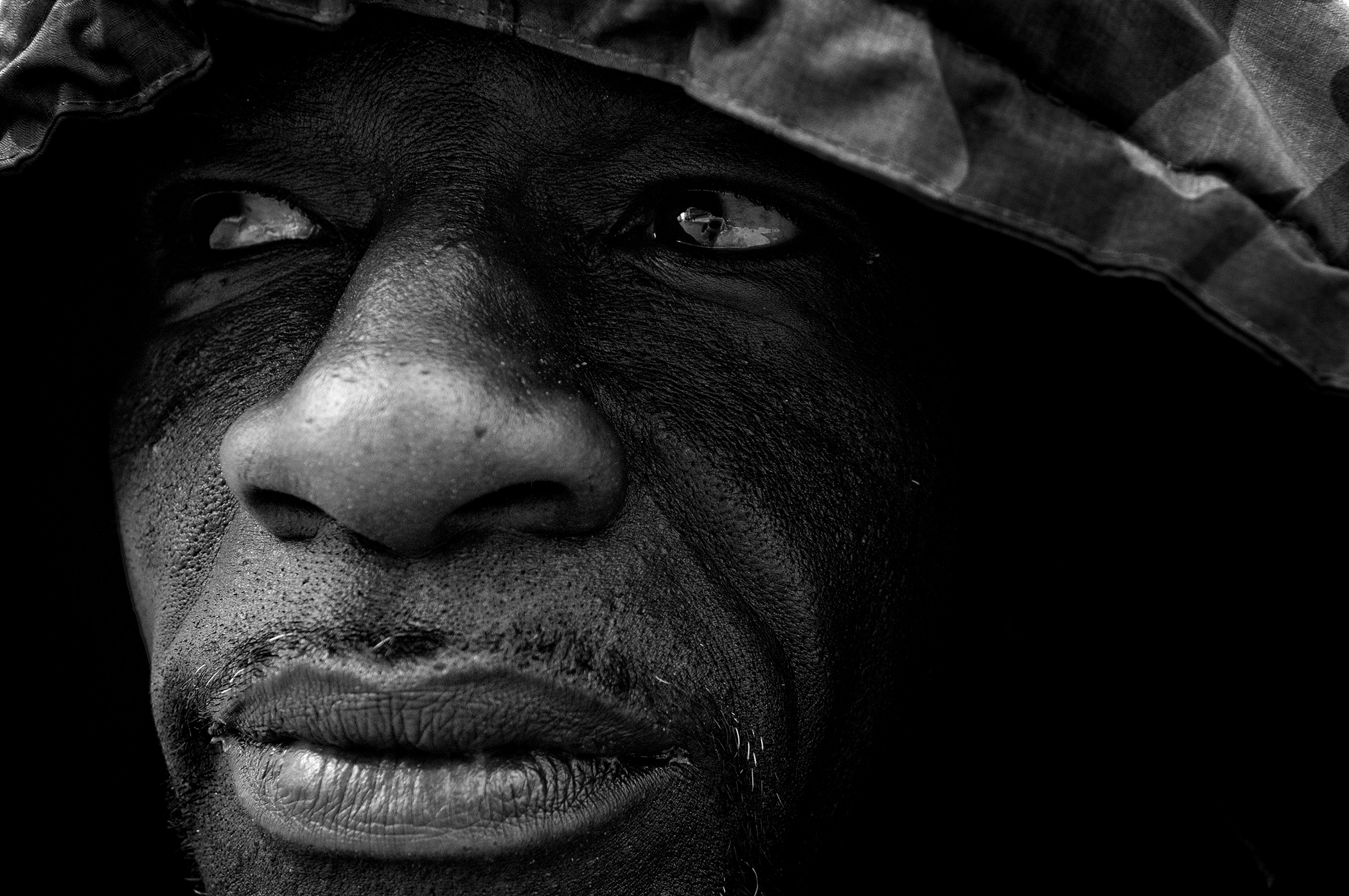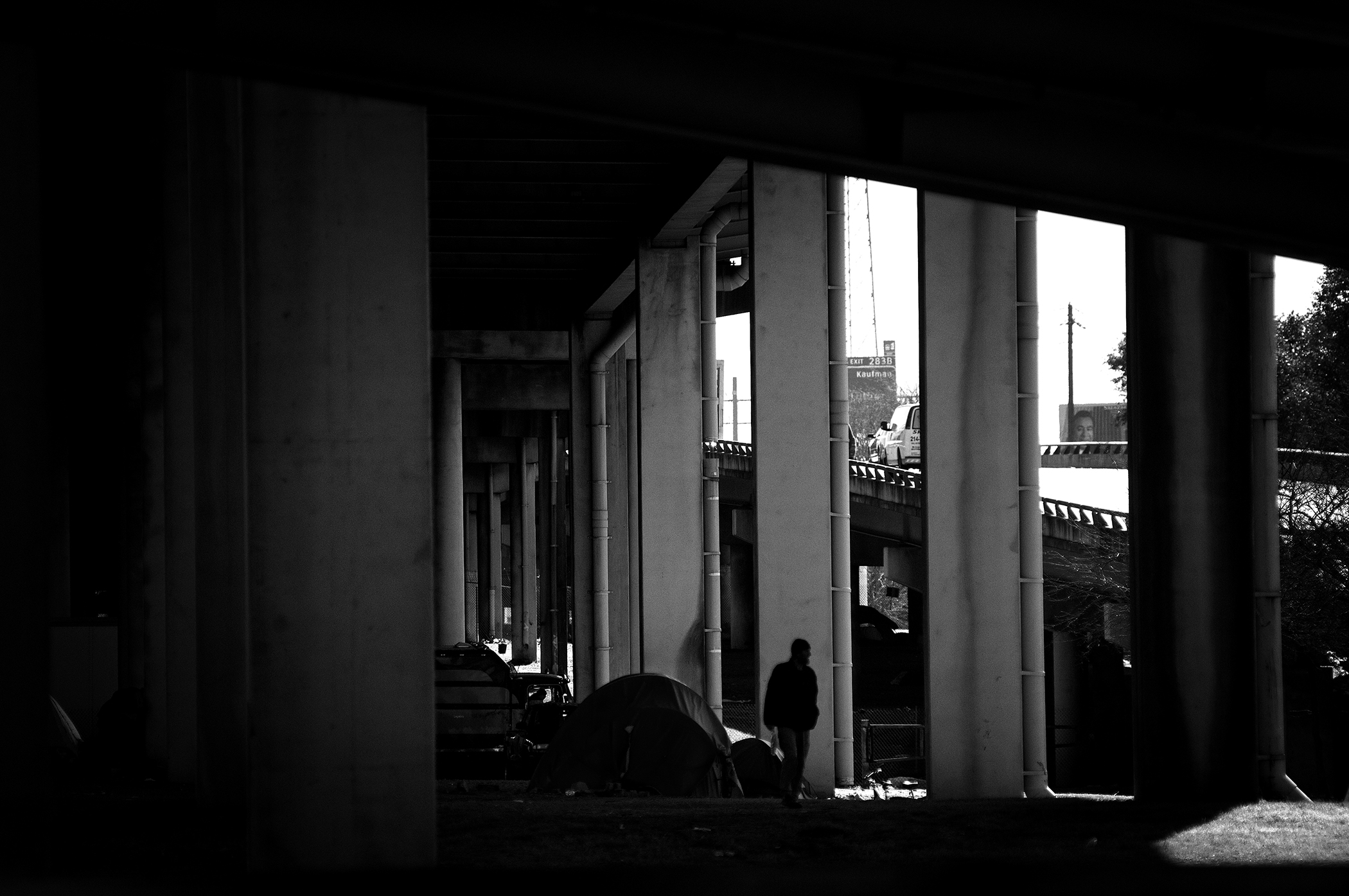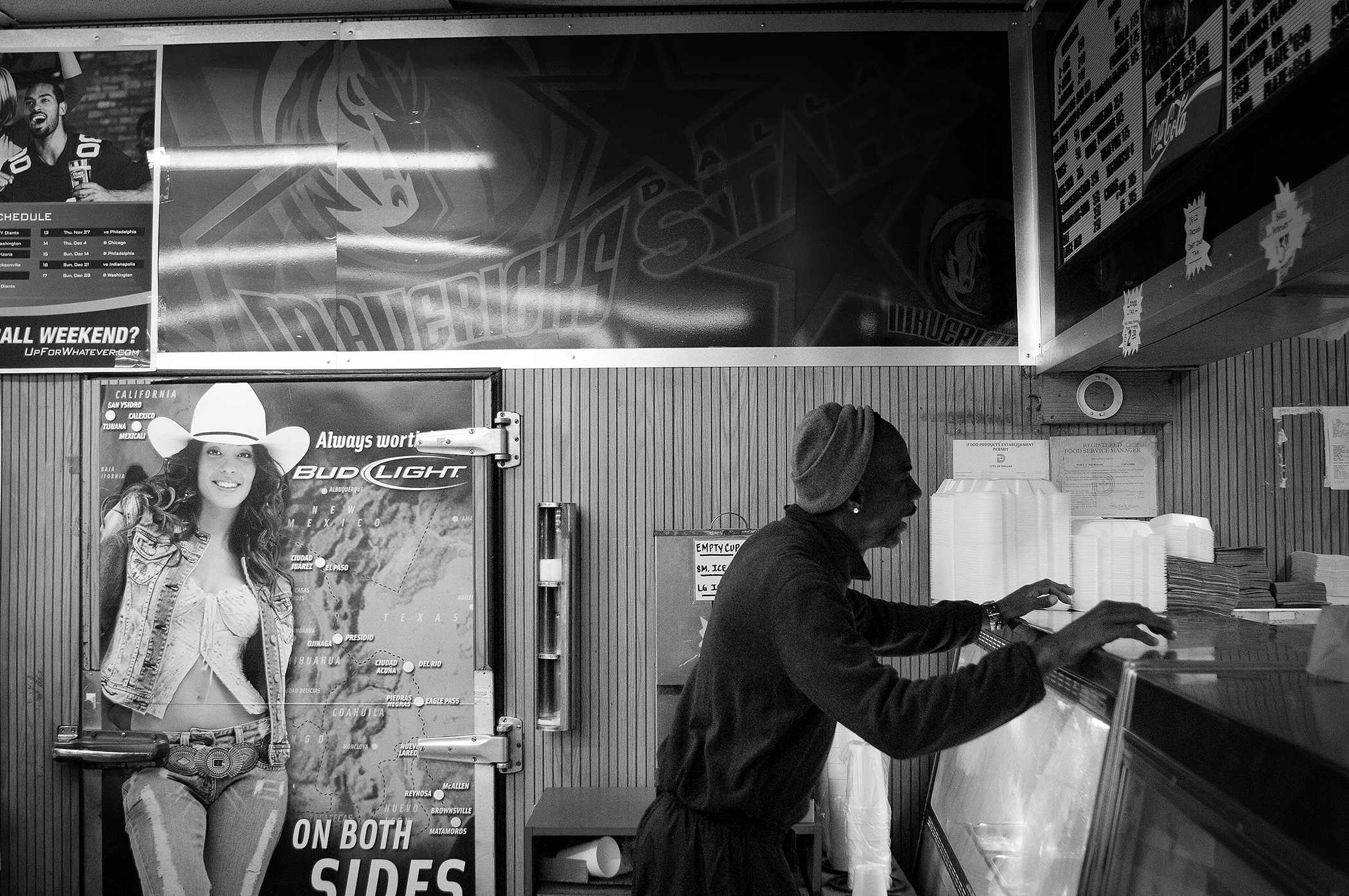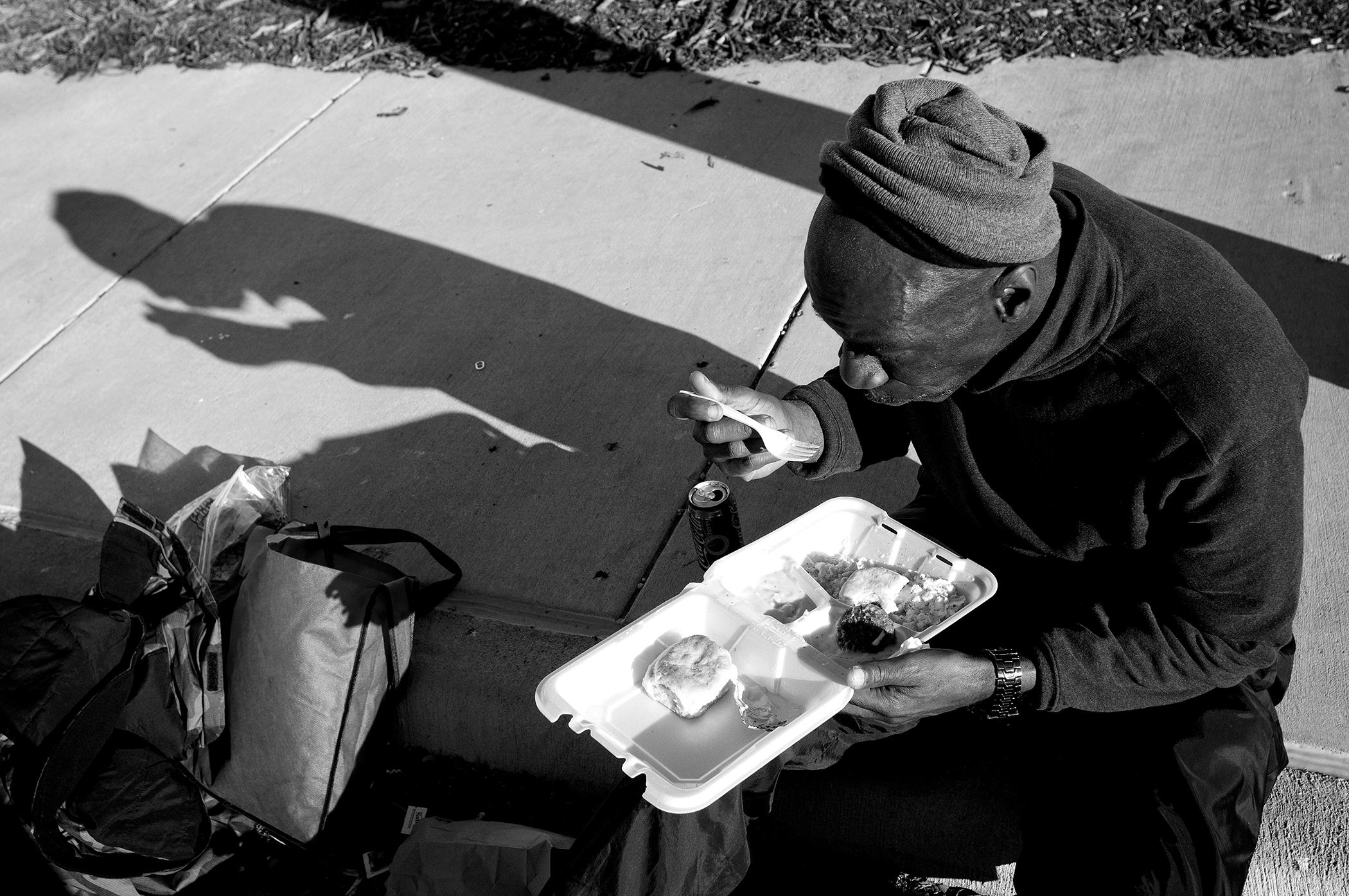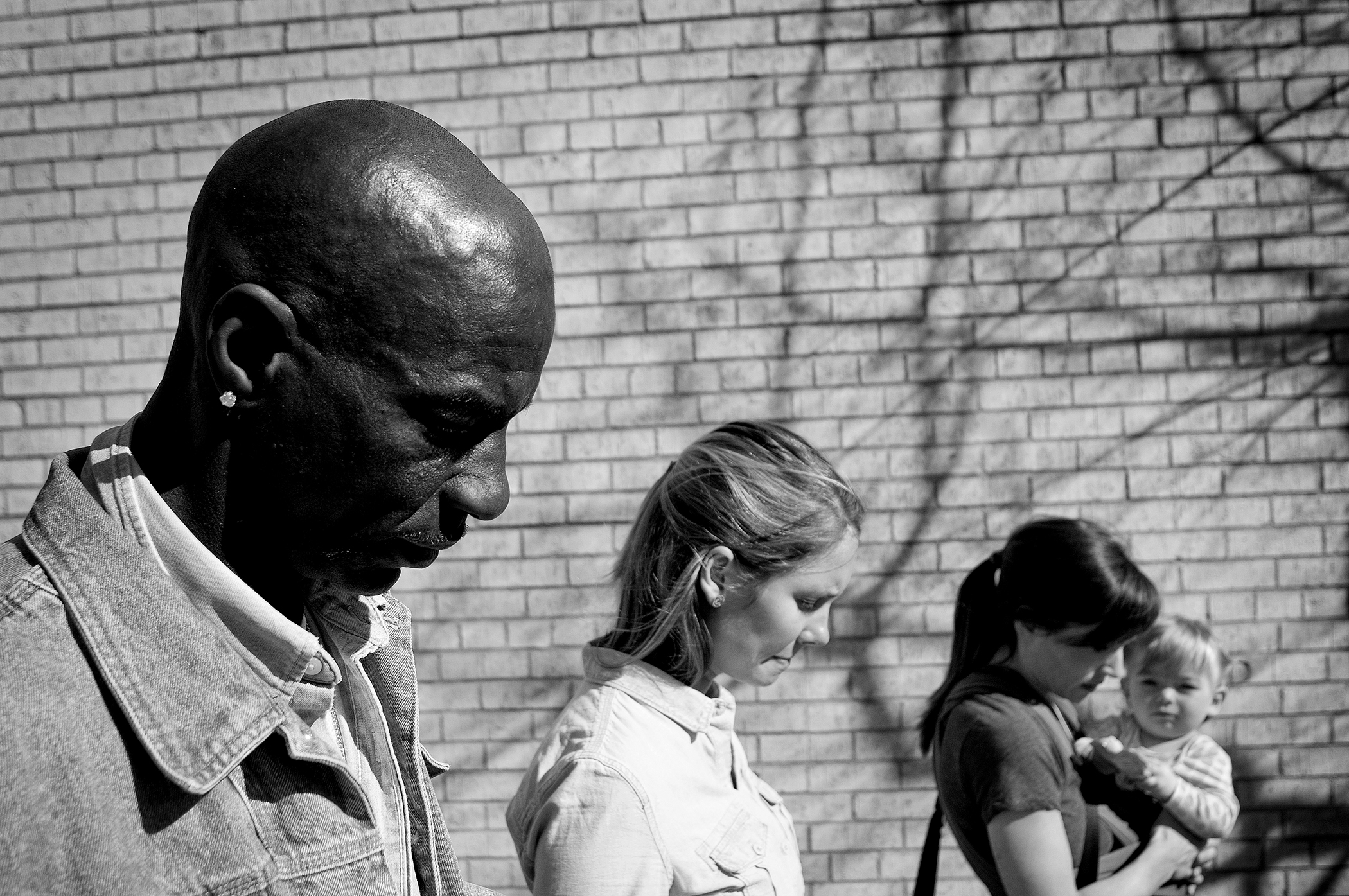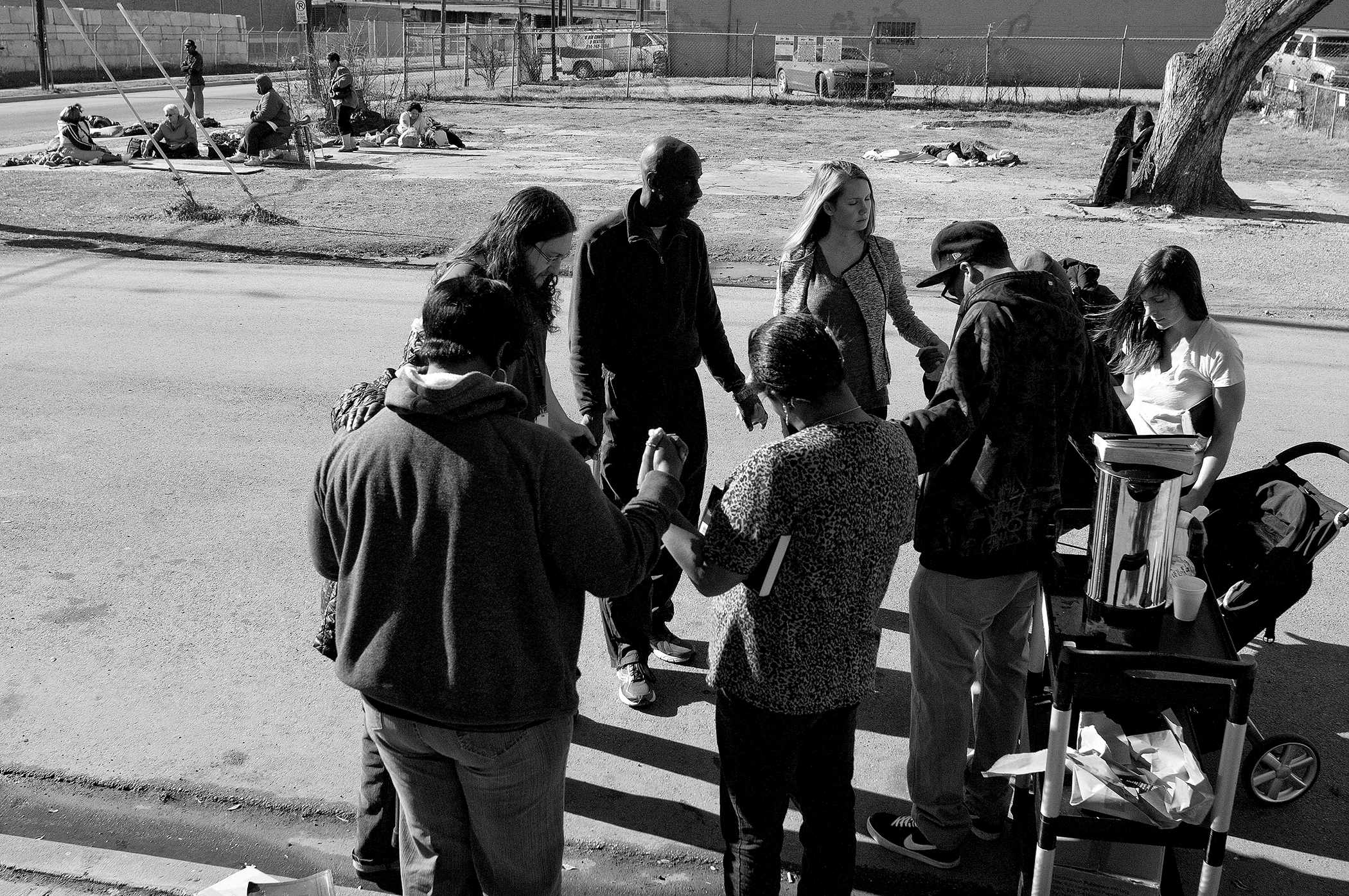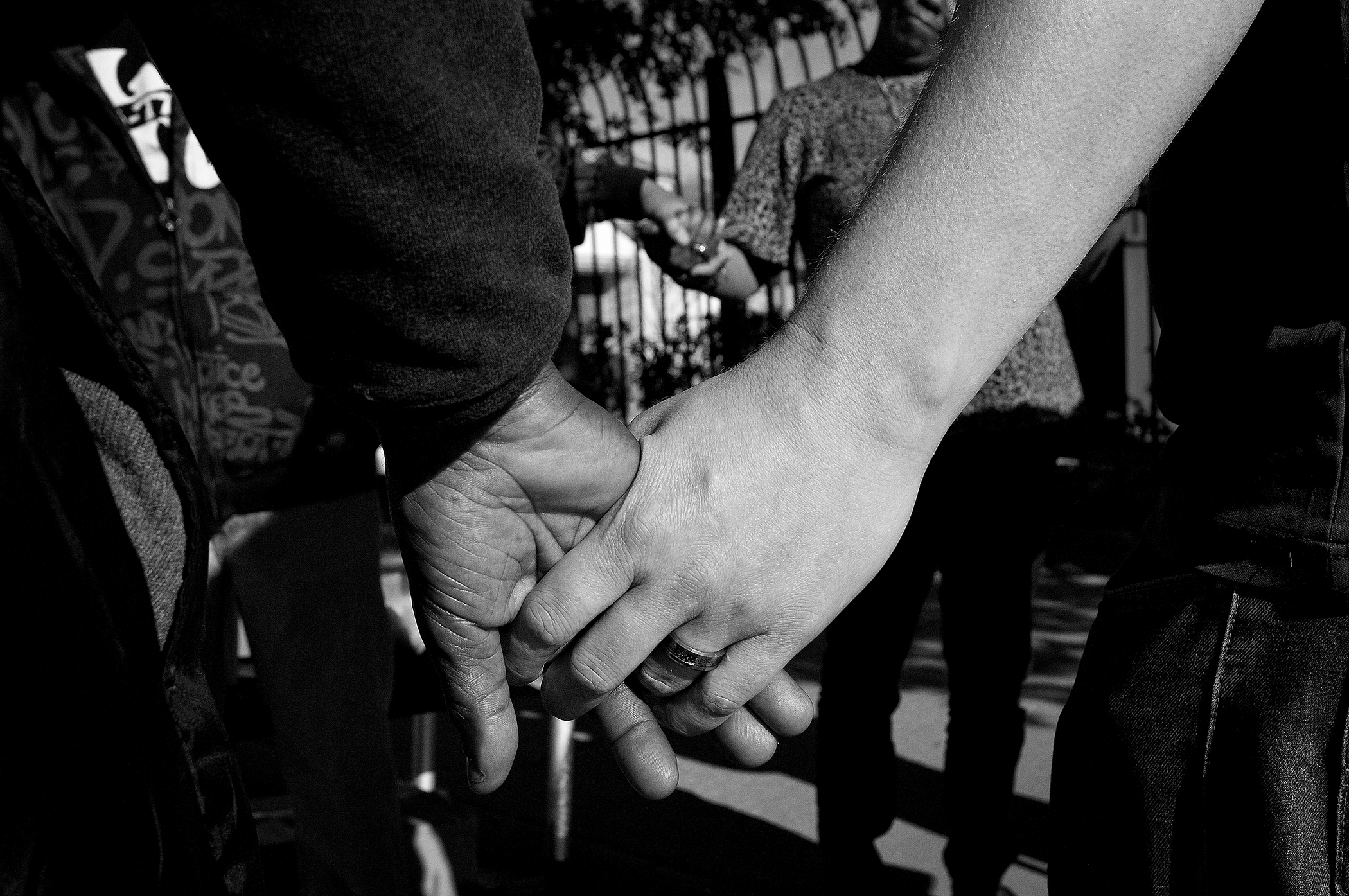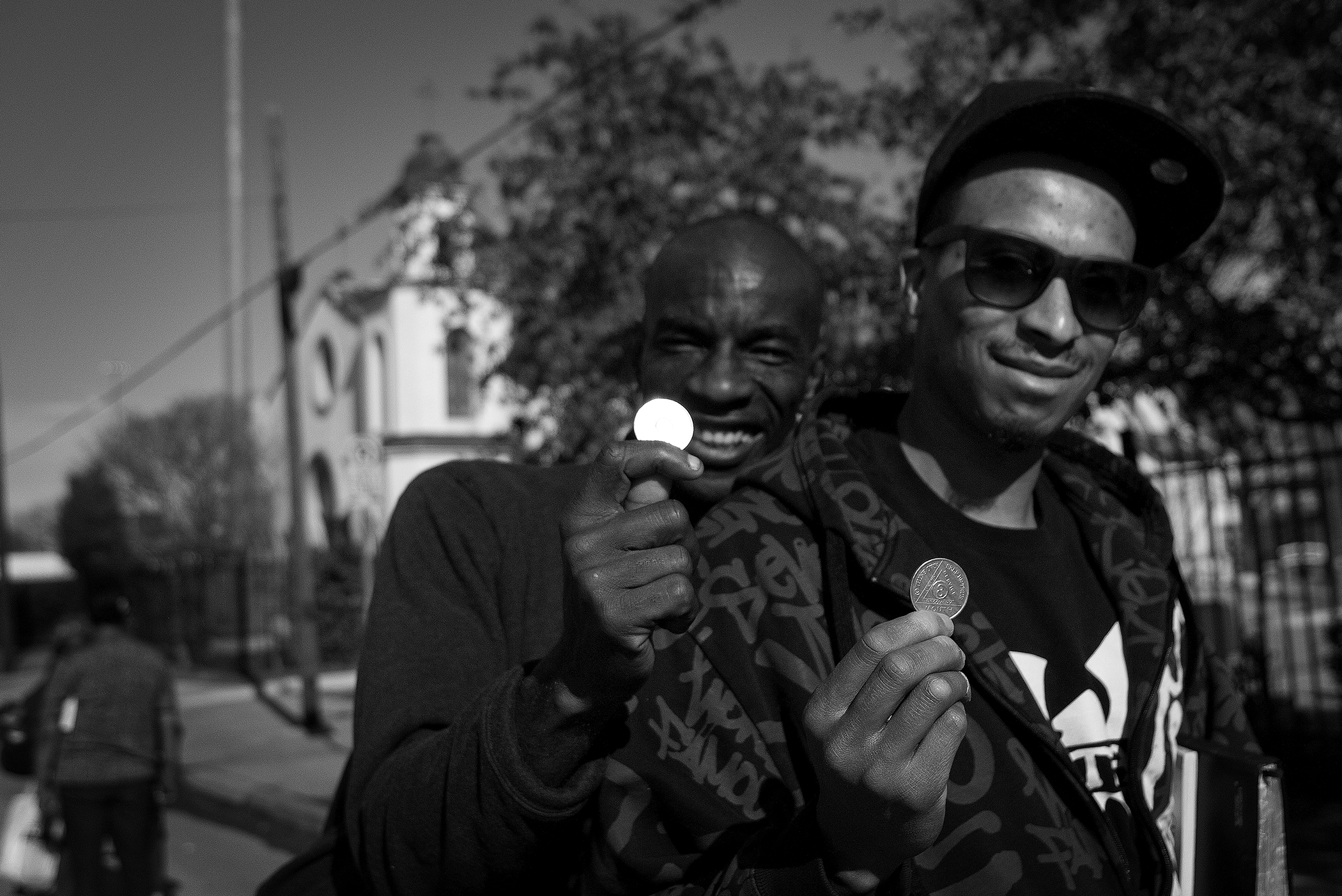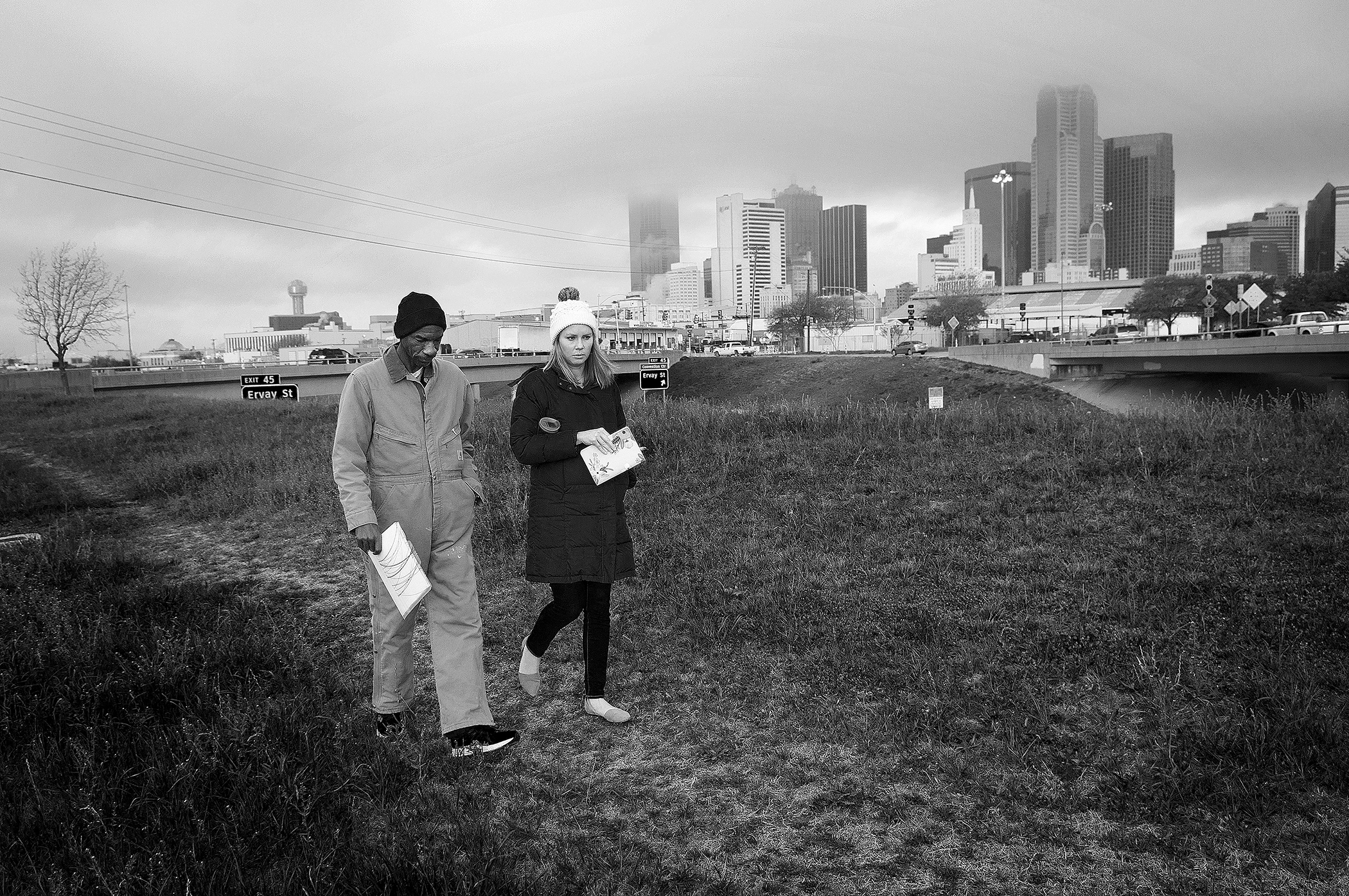 Slender, wide-grinned, big-hearted Gregory Crawford stands a little above the crowd. When he finished up trade school and moved to Dallas in the '80s, he entered a world that, unbeknownst to him, would soon swallow him up and threaten his very life.
In those days, South Dallas was known as "The War Zone," an area of the city completely above law and order. An article from 1988 puts the invasion of crack/cocaine in South Dallas this way: "It's easy to conclude that this is not merely a poor neighborhood invaded by drugs. It is occupied territory, a neighborhood claimed by crack. Drugs aren't a subculture here. They are the culture."[i]
It was this world into which a hard-working Greg moved. He got married and had a daughter. South Dallas being his neighborhood, he knew who sold the drugs and where to get them – but he chose not to use himself. That is, until he met a young flight attendant who would travel between Cleveland and Dallas.
"Every weekend she used to come here. We spend time together, and I knew where to get the drugs for her, but I wasn't using."
Surrounded by the predominant culture of drug use and his relationship with this woman, one night, Greg's curiosity got the better of him. "One night we was just sittin' up there and I said, 'I wanna try it.'"
She looked straight into his eyes, a deep sense of foreboding. "You know Greg, if you hit that there your life's life gonna change forever. You'll never be the same."
"And believe me, it changed. I never was the same."
Hooked and Homeless

In the '90s and 2000s, Greg was in and out of treatment centers, and in and out of relationships. "I quit a while, get my life back together, and get everything rollin' right, and then I just stop doing the things I did for me to quit. I start relaxin' and take my focus off NA, AA, spiritual, God, and then I found myself right back each and every time."
Twenty years Greg spent treading water in a sea of shame and guilt, breathing just enough air to keep the denial alive. He learned how to "manage" life – his job, relationships, and family – and underestimated how deep the undercurrent of addiction would take him.
For all he had been through in his life, for all the years crack had taken from him, Greg had never resorted to living on the streets. But in July of 2014, that's exactly where he found himself: living under a bridge, submerged in shame and guilt, and isolated from those who loved him the most.
"You ever been where you didn't have a future? No hope? You just goin' through the day the only thing you wanna do is get high, get high, get high. That was me from the summer to November. The first night I spent on the streets I was so high I didn't even realize [I was living outside]. … I was chasing the drugs and that lifestyle."
For Greg, homelessness looked like pitching a tent under a major overpass that runs just south of downtown Dallas. He lived in what is known as "Tent City," an area of Dallas infested with drugs – used by some of the homeless who live there, as well as others from the outside.
For all the other times he had fallen, this was Greg's rock bottom. Living outside, not showering, panhandling for cash for drugs, letting his facial hair grow out. Greg says of these days under the bridge, "I wouldn't wish this on anybody, this type of life. … This is misery. Pain. Worried 'bout is it gonna rain tonight. The streets was my choice, and I paid for that choice dearly with a lot of pain and sweat."
Having already seen multiple people die under the bridge in a few short months, Greg realized that if he continued down this road, it was only a matter of time before he met the same fate. Seeing no way out by his own means, and having distanced himself from his support system, Greg decided to ask for help, from the only person who was still there.
Greg started to pray.
Not many days later, Greg encountered a different sort of woman in the most unexpected of places. This woman was not at all like the woman who decades ago pulled him into this life of addiction. This new woman, in the middle of a busy highway, would call this hopeless man to new life …
The Encounter

To get money to feed his habit, a few days a week Greg stood in the middle of six lanes of traffic in the booming 1-30 highway that cuts to the south of downtown Dallas. It was only the overflow of morning traffic – and subsequent slowdown – that permitted Greg to panhandle here.
One day while he stood between the lanes, a car slowed, and the person inside rolled her window down. While this act was not itself unusual – indeed, it was the goal of his standing outside for hours – their exchange would be.
She held out her hand with a $20 bill. Her eyes were kind; her voice, genuine. He reached in, and she spoke: "God told me to give you this."
Greg quickly pulled his hand out of her car. He was caught off guard. God sent someone to give him money, when He knew what Greg would spend it on?
He responded, "Ma'am, another car back there give me some change, you don't gotta give me all this here."
Greg didn't want to tell her he was smoking crack, but he tried to tell her in a nice way he "wasn't gonna do nothin' but mess the money up."
But she said, "Baby, you and God gonna take care of that."
And God took care of that. Greg started feeling bad.
The Covenant

A few weeks later, Greg made a covenant to God. He prayed, "Okay God, you made a covenant to me. Now it's my turn to make a covenant to you. If you take this taste away from me, I will serve you.'"
In a tent, under a bridge, Greg got clean. For twenty-one days, he lived as a clean man in an addict's world.
Then, one day, he woke up, and he knew: It was time to move out and begin moving forward in other parts of his life. He left the bleak overpass for the inside, securing a permanent bed at a shelter downtown.
"What's different about this time is now I'm putting God first. The other times I take my focus off the things that got me in a good place. I stop going to AA, start meeting womens. But now if that gonna happen it gotta be in God's time. Everything now gotta be in God's time, not my time. Because my time got me in some places where I don't wanna be.
"In AA, when you get a little serenity in you, you be able to hold your head up. And I feel that. Wow. This is a beautiful life."
--
Greg now has six months clean. He works full time at the day labor and is actively seeking permanent full-time employment. He wants to go back to school in the fall. A big part of Greg's success in recovery has been his exercise routine. He joined a running club called "Back on My Feet." In his words, "They are teaching me not to quit. When I want to give up, someone comes behind me and says, 'Come on Greg, you're almost there.' That last push gets me to the finish line."
[i] Atkinson, Jim. "The War Zone." Texas Monthly November 1988. Online.
To read "The War Zone" online, click here.
Photography by Christena Dowsett
Written by Elisabeth Jordan
Edited by Elissa Romines
All images and story are owned by Christena Dowsett and The Human Impact. To request permission to use photos, contact Christena Dowsett at christenadowsett@gmail.com. To request permission to reproduce this story in part or in full, contact Elisabeth Jordan at elisabeth19@gmail.com.