Written by Elissa Romines
What's that? You're confused? You thought "Ralph Lauren" and "homeless" were mutually exclusive? Well, think again. And I'm not just referring to Bobby's Polo Sport jacket.
Last Tuesday, on the final Street Art class of the season, Ralph Lauren DFW treated the homeless community to brunch. It turns out, Ralph Lauren does homeless like they do everything else: exceptionally well and with exquisite taste. Taylor Goblowsky, Ralph Lauren DFW's Brand Manager, and a team of around 20 Ralph Lauren employees showed up.
No dumping a box of donut holes out on a table while wearing latex gloves in the event a handshake was offered. They came armed with candles, fresh flowers, delicately patterned plates, rustic wood table card holders with printed food labels, and breakfast foods of the most delicious kind-- the kind with lots and lots of icing. Ribbons in jewel tones adorned each packaged item; in other words, they individually wrapped, individually wrapped packages.
When we "volunteer" ourselves or participate in a charitable activity, particularly with the homeless, our standards and expectations lower based on the beneficiary. If someone looks like they haven't showered in nine days, we naturally assume they don't care if the coffee creamer is organic or if the napkins coordinate with the paper plates.

And for the most part that assumption wouldn't be wrong. It's not really so much of a "homeless" thing as it is a "human" thing: as desperation increases, our standards decrease.

If you've ever used a porta-potty, you can relate.
But what if we tried something different. What if our level of engagement wasn't based on someone's desperation, but on just being a someone? Would the inverse-- standards increase, desperation decrease-- also be true?
Our experience is yes.
Dignity knows no social class or skin color. If you are a someone, you have inherent dignity, even if for a time it seems to have been lost. At least this is what we know to be true here at The Human Impact, and it's how we know the beauty and creativity and diligence the Ralph Lauren team offered was especially meaningful:
It spoke not to desperation, but to dignity.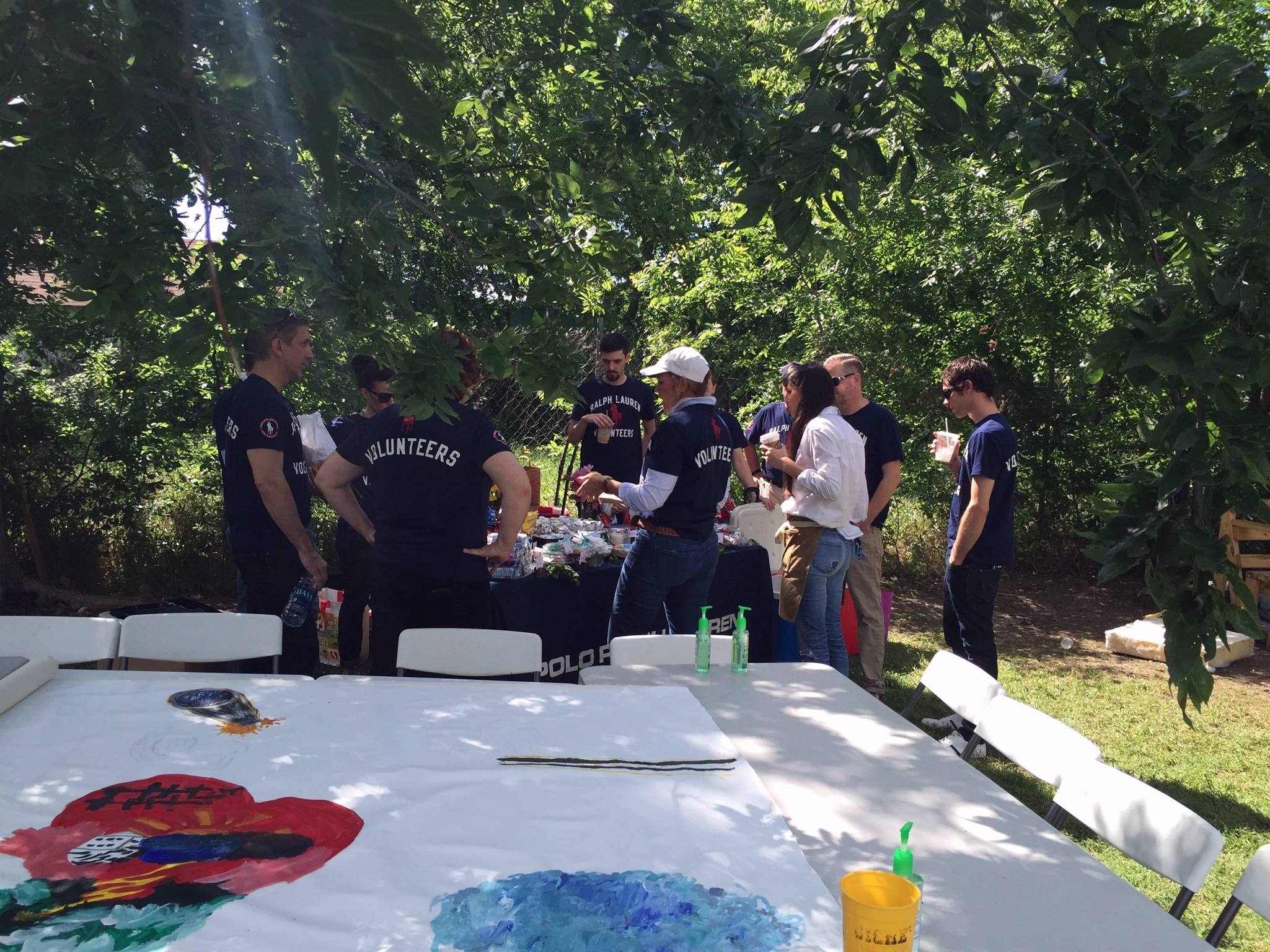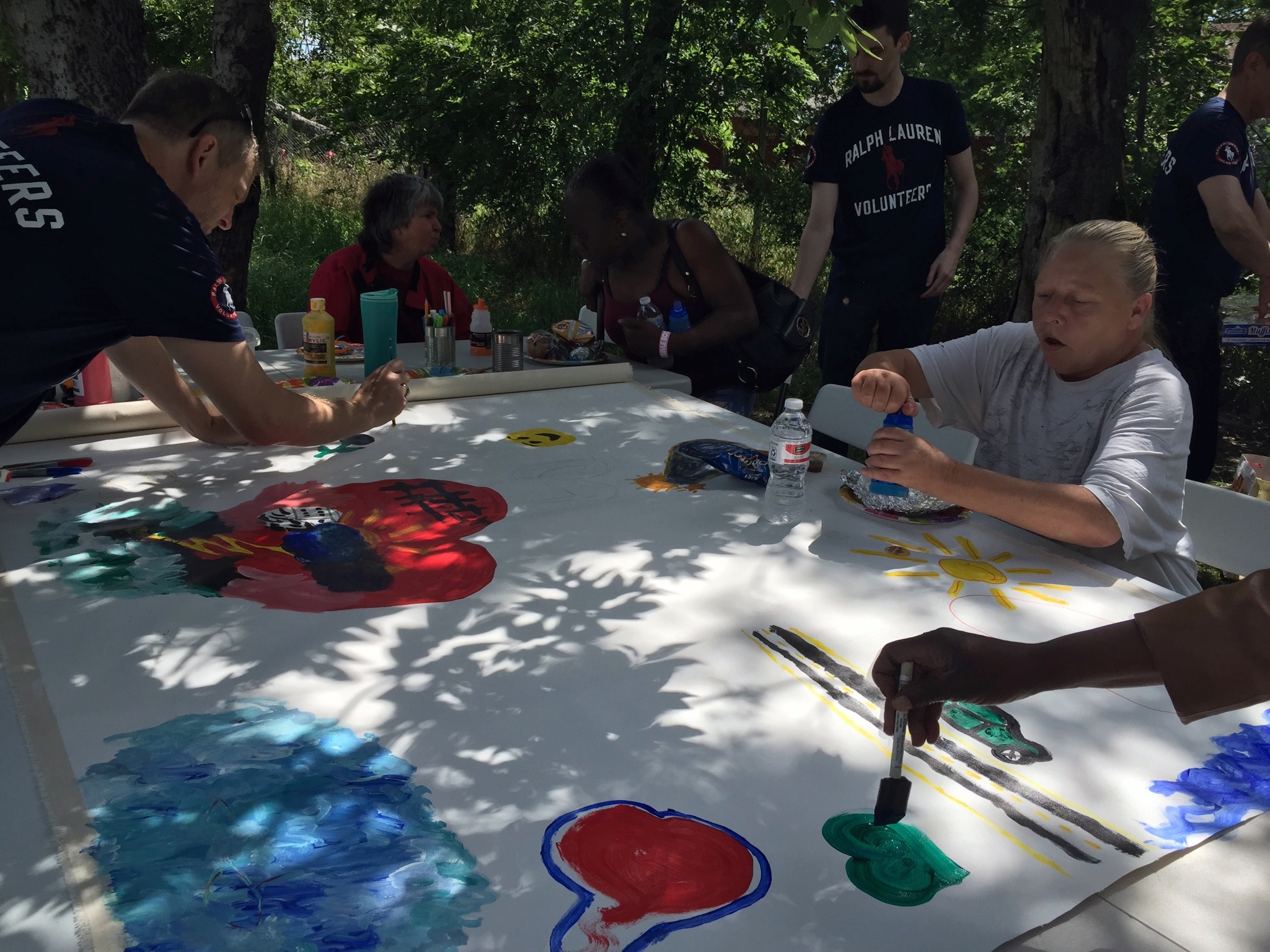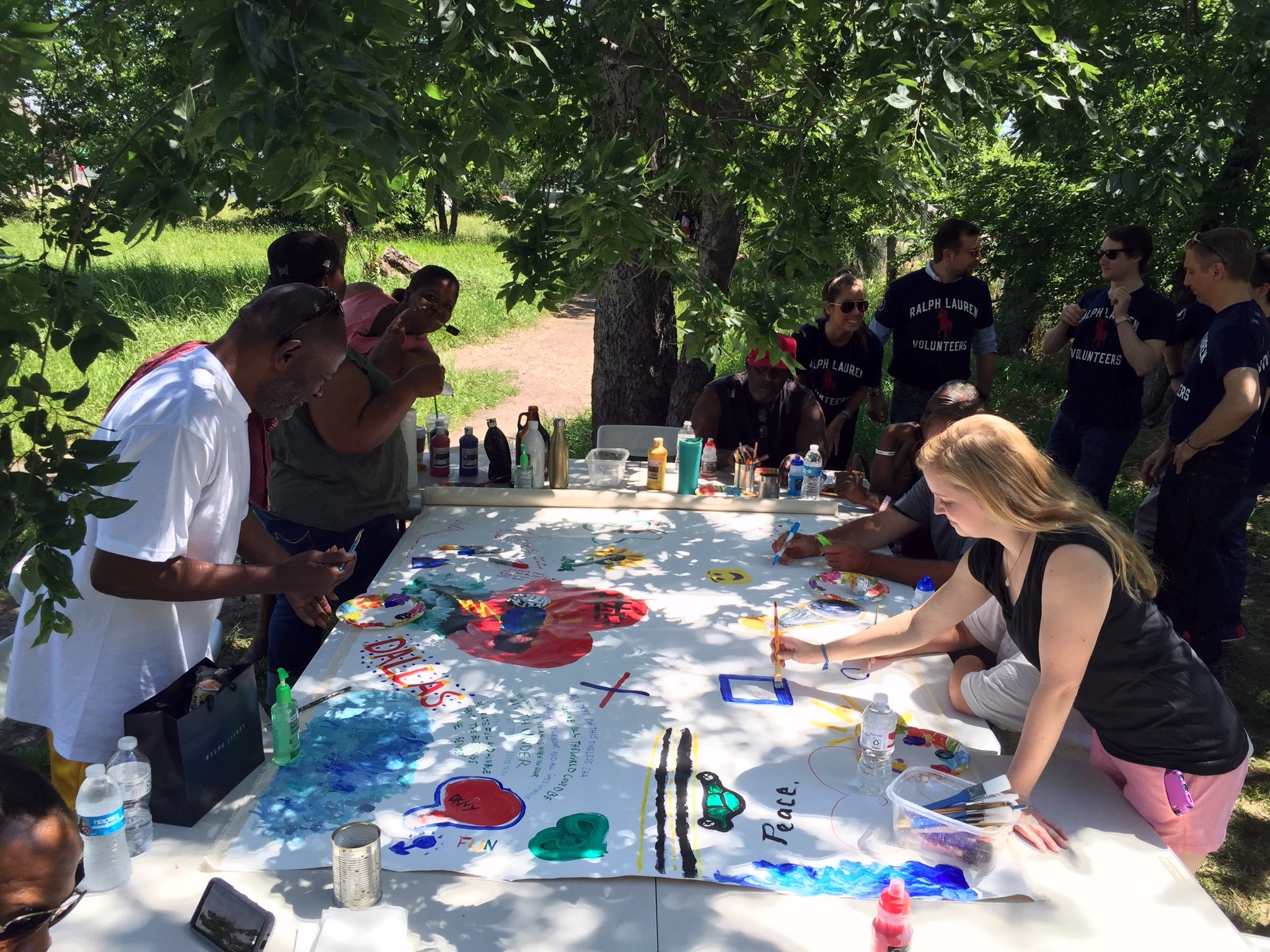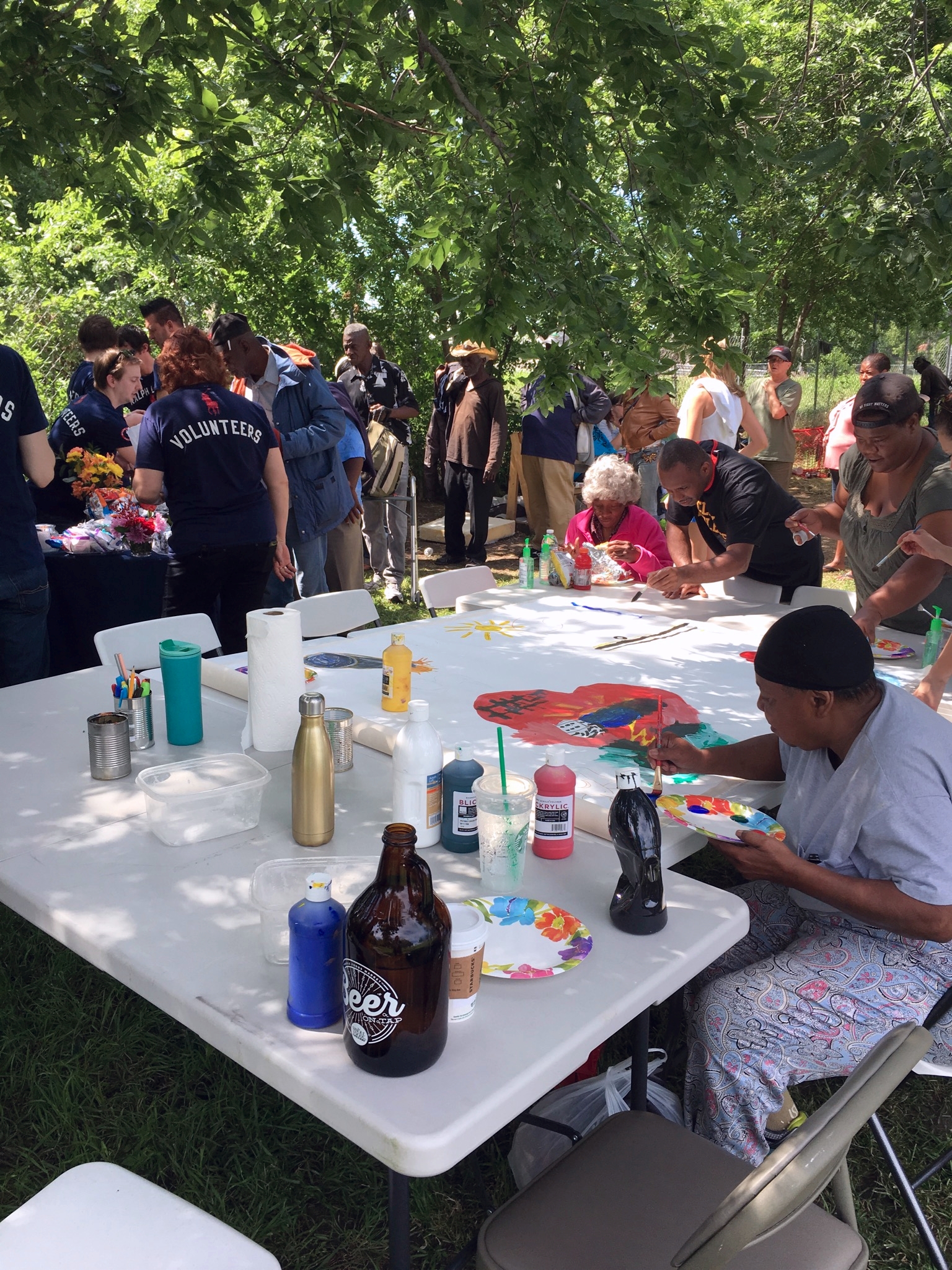 Thank you Taylor, Ralph Lauren DFW, Torchy's Taco's, and Rachel Nash!